Fallbrook Summertime Wine Trail
Friday, July 1, 2022 8:00 AM - Sunday, August 21, 2022 5:00 PM (PDT)
Description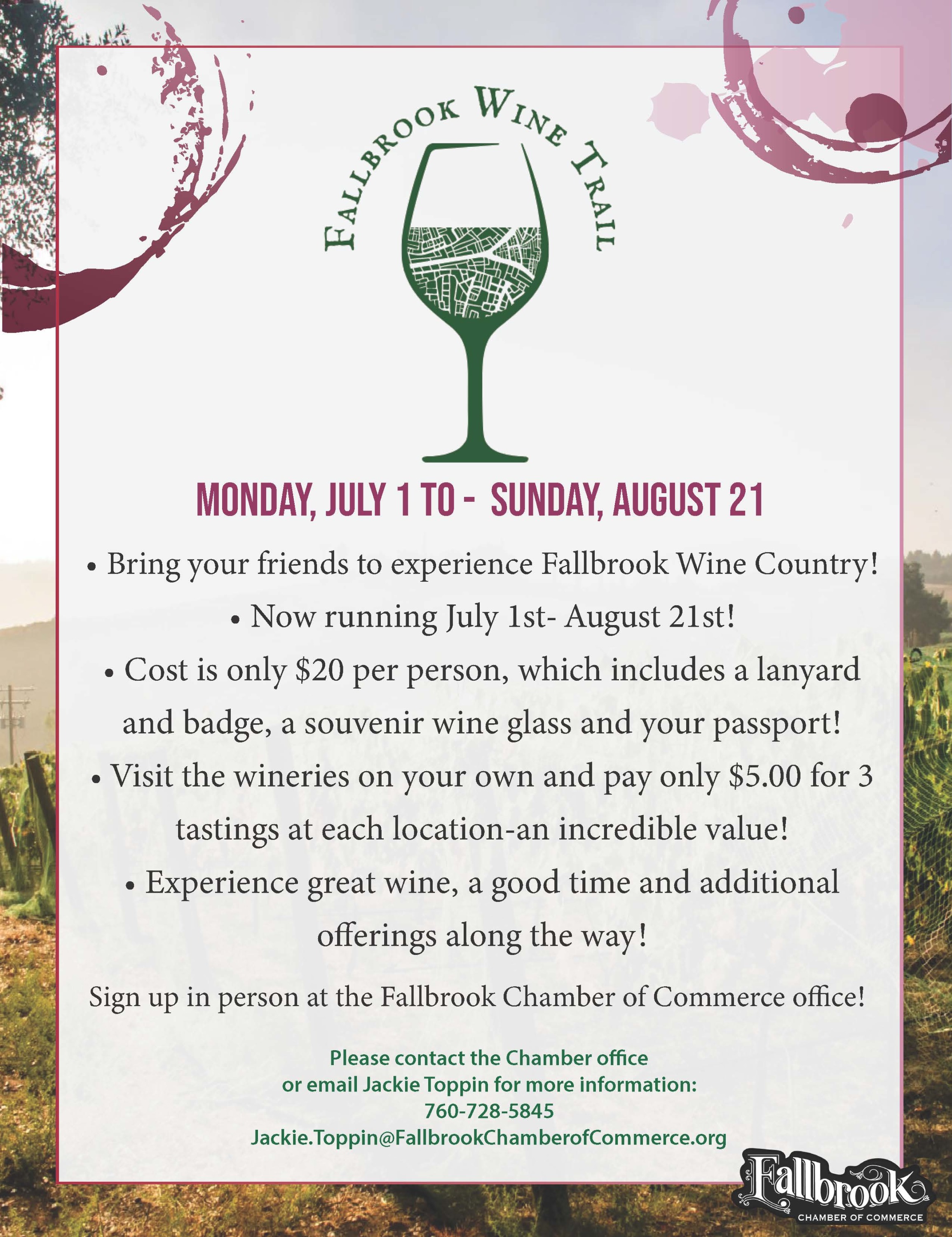 • Bring your friends to experience Fallbrook Wine Country!
• Now running July 1st- August 21st!
• Cost is only $20 per person, which includes a lanyard and badge, a souvenir wine glass and your passport!
• Visit the wineries on your own and pay only $5.00 for 3 tastings at each location-an incredible value!
• Experience great wine, a good time and additional offerings along the way!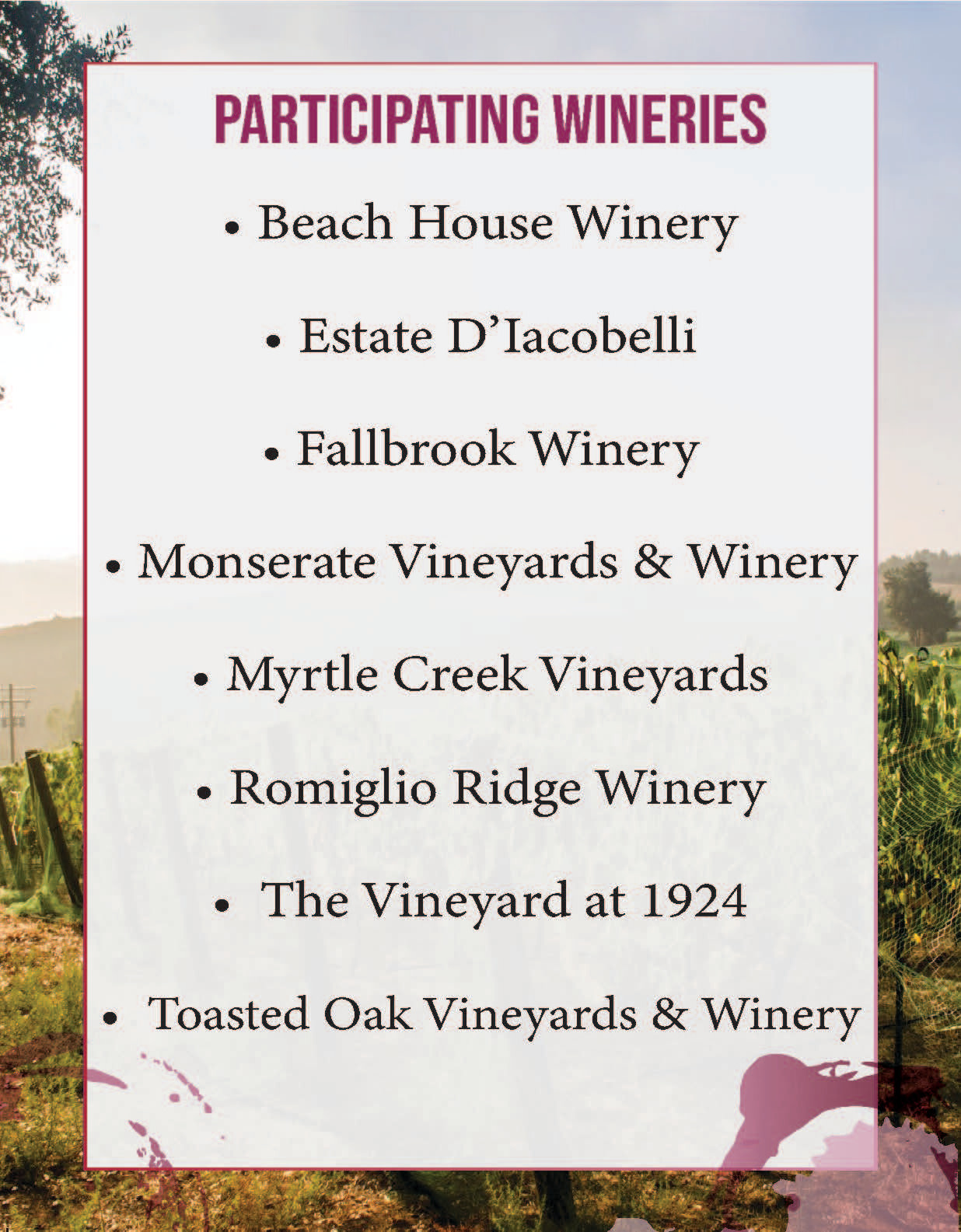 Sign up in person at the Fallbrook Chamber of Commerce office!
Please contact the Chamber office
or email Jackie Toppin for more information:
760-728-5845
Jackie.Toppin@FallbrookChamberofCommerce.org
Local Fallbrook Wineries

Friday, July 1, 2022 8:00 AM - Sunday, August 21, 2022 5:00 PM (PDT)