Fallbrook Wine Trail
Saturday, July 1, 2023 12:00 AM - Sunday, August 20, 2023 12:00 AM (PDT)
Description
Pop in the Chamber office to pick up your packet today!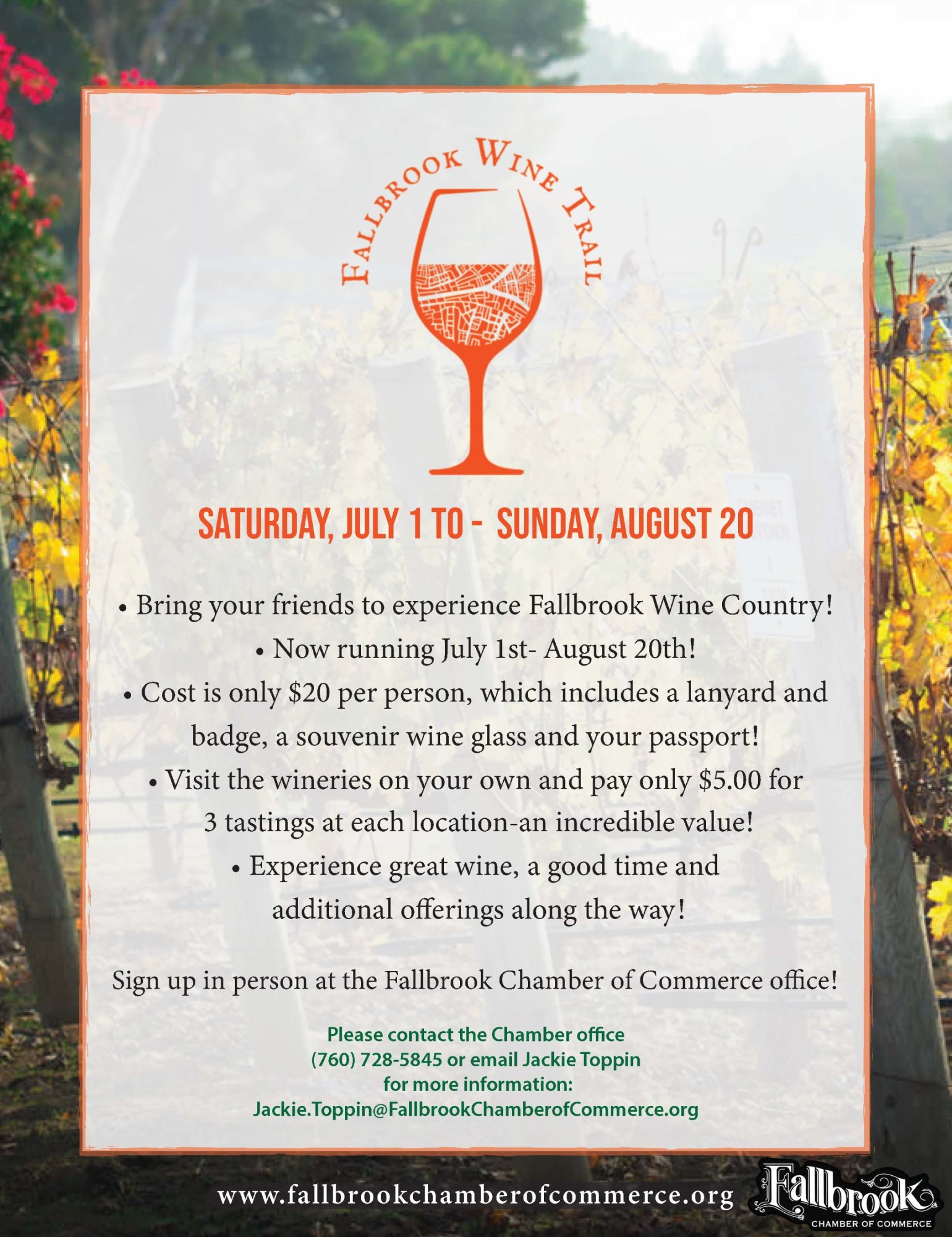 • Bring your friends to experience Fallbrook Wine Country!
• Now running July 1st- August 20th!
• Cost is only $20 per person, which includes a lanyard and badge, a souvenir wine glass, and your passport!
• Visit the wineries on your own and pay only $5.00 for 3 tastings at each location-an incredible value!
• Experience great wine, a good time, and additional offerings along the way!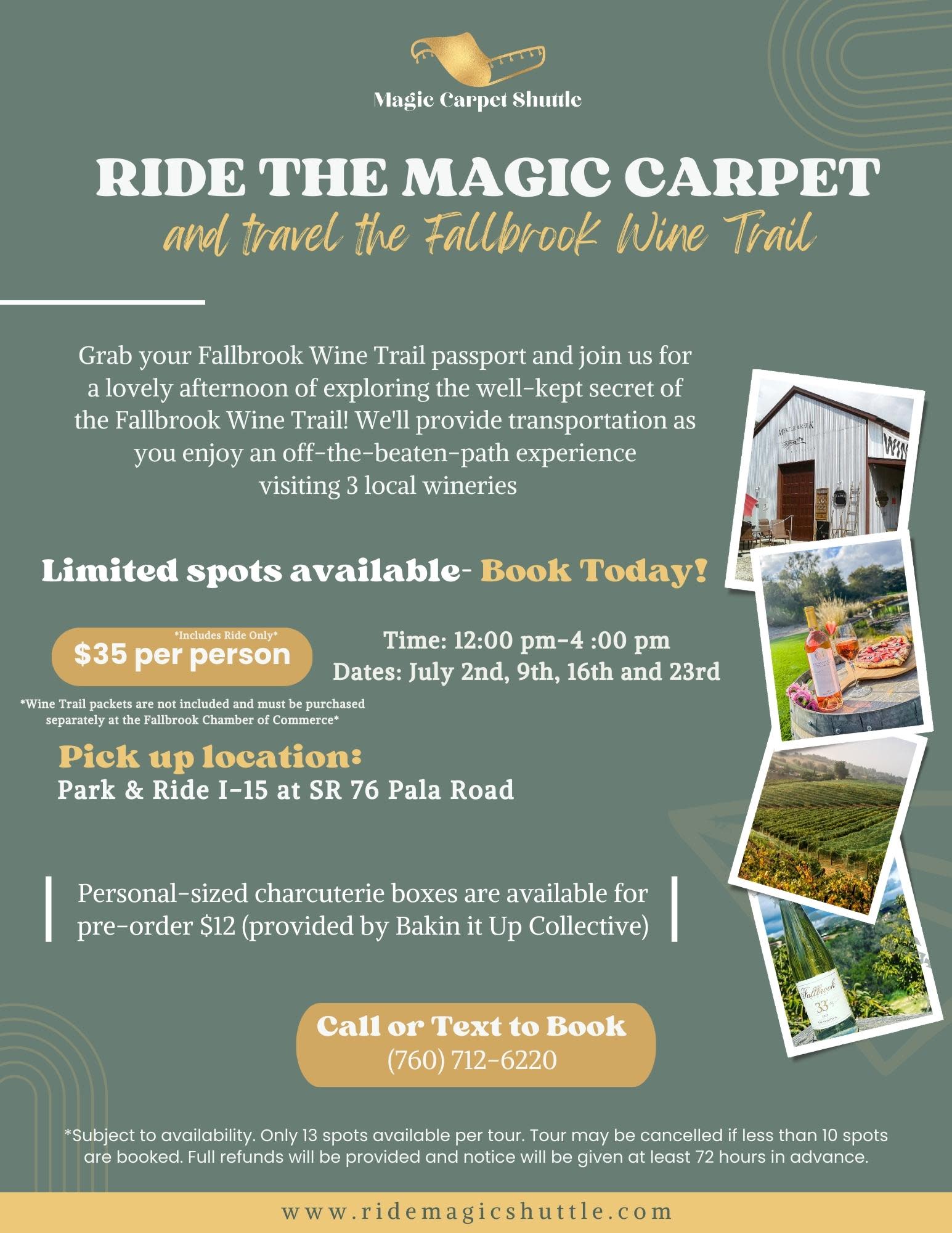 AVAILABLE DATES AND WINERIES FOR THE MAGIC CARPET SHUTTLE TOUR
Don't see a winery that you want to go to? Pick your favorite 3 and call Jomara to book!
July 2
1. Beach House
2. Fallbrook
3. Vineyard 1924
July 9
1. Estate D'Iacobelli
2. Monserate
3. Romiglio
July 16
1. Monserate
2. Myrtle
3. Fallbrook
July 23
1. Adobe Hill Winery
2. The Vineyard 1924
3. Estate D'Iacobelli
Saturday, July 1, 2023 12:00 AM - Sunday, August 20, 2023 12:00 AM (PDT)