D'Vine Path
Categories
Disabled Services Clubs, Community & Nonprofit Organizations
About
D'Vine Path is a dynamic and comprehensive program that provides vocational and life skills to
adults with developmental and intellectual disabilities in agriculture, hospitality and the arts.
If you know of someone living with a high-functioning intellectual disability, please
contact us
or view the
programs
we offer!
Community support and collaboration enables us to give our students the amazing educational experiences we offer. It has been such a pleasure to watch our students grow both emotionally and physically on the ranch. D'Vine Path is the only program model of its kind here in San Diego County and has been recognized by the local school districts, San Diego Regional Center and Department of Rehabilitation.
D'Vine Path was also voted Nonprofit of the Year 2020 by the City of Fallbrook. Our model of multi-dimensional teaching works and the success of all our special students is evident. At D'Vine Path, we grow wine grapes, vegetables, herb gardens, flowers, and succulents- but at it's root D'Vine Path is growing people- happy, confident people who NOW know they can live their lives with endless possibilities.
We are currently based on Batali Ranch, a private 3 acre vineyard/property. It has given us the opportunity to create this unique program model. To promote growth and sustainability we need to relocate our current program to a property of its own somewhere in the Fallbrook, Bonsall or surrounding areas. All proceeds made at our future events will go to this exciting program expansion. We are so grateful for your support.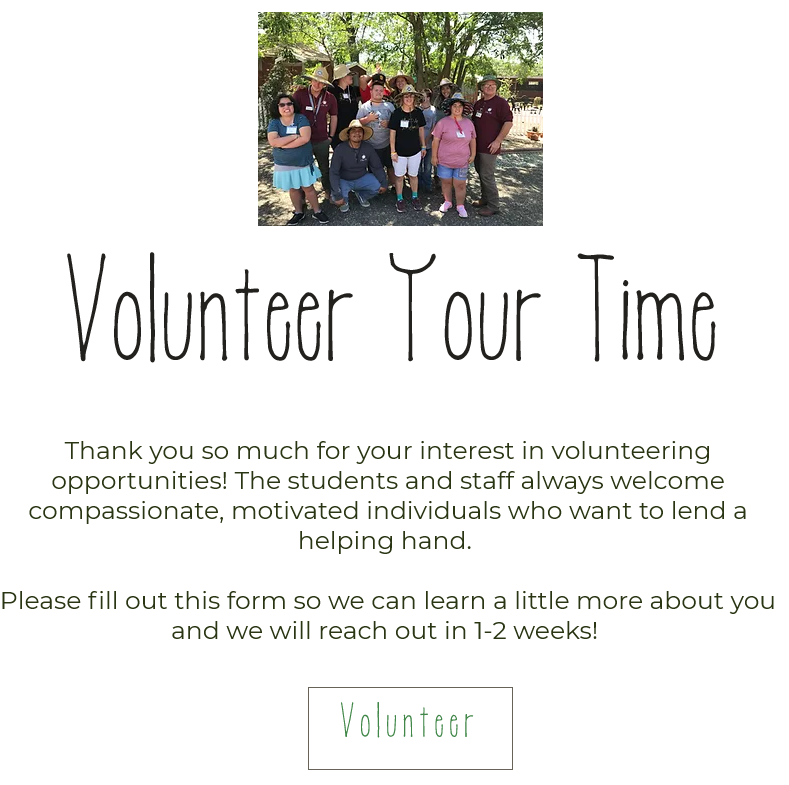 Our Wishlist
D'Vine Path Expansion Wish List:





• 10 acre property within the Fallbrook, Bonsall or surrounding area (structure or not) UP TO

$500,000.00 (Donation preferred)




• 3- 10' x12' Barns for the indoor classrooms




• 3- Greenhouses ( 2 donated by RS Growers)




• 10- 6' x 4' x 2' Galvanized planter troughs




• 100 vine vineyard




• Boutique winery




• Boutique Airbnb




• A ranch that employs inclusively people with or without special needs. Qualified students

have the opportunity to gain employment for hands-on experience.


Ways YOU can help us grow
• Attend D'Vine Path events! All proceeds go towards our Expansion Project



• Donate via Paypal, Venmo, or Checks accepted via mail




• Come shop with us at the Fallbrook Farmer's Market every Saturday from 9am -1:30pm to get to know our students and shop D'Vine Path goodies!




Images